VFD Repair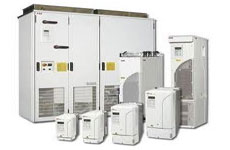 VFD Repair in Delhi, VFD Repair Services in Delhi, VFD Repair Price in Delhi, VFD Repair Cost in Delhi. Services have been our USP always. We are pleased to introduce ourselves as a group of qualified and experience engineers involved in providing technical services for all products we represent for last 25 years. Presently we are offering services under following categories.

♦ Installation & Commissioning
♦ Phone Support
♦ Repair and After Sale Service
♦ Retrofits
♦ Training
♦ Identifying Areas of Energy Savings

Installation & Commissioning
We dispatch a team of skilled professionals for Installation and Commissioning of all the products we represent. Our highly skilled Field Service Engineers perform a wide range of work, from basic commissioning to attending after hours, emergency breakdowns.

Phone Support
A 24 hour "On Call" technical support system is just a phone call away. Our service team can be contacted on following numbers for any support on VFDs, PLC, MMI, Automation panel, Vision Sensors. After taking some basic details on phone our engineers can guide whether the site needs to be attended or the product needs to be sent to our office for further diagnosis/repair.