Sanyo Denki Drives Repair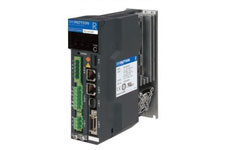 Sanyo Denki Drives Repair in Delhi, Sanyo Denki Drives Repair Services in Delhi, Sanyo Denki Drives Repair Price in Delhi, Sanyo Denki Drives Repair Cost in Delhi. We are one of the leading National service providers and have 15 years experience in the field of Ac drives,Dc drives,servo motors, Servo Drives, PCB, PLCs & Industrial Electronic Repair & Maintenance.

We service most brand
Star Automations service can provide Quality repairs for manufacturers such as...
ABB, acrison, amicon, baldor, bbc-veritron, bodine electric, borg warneri, boston gear, browning, burton, carotron, cleaver brooks, contrex, Drives Applicationniques, csr contraves, cutler hammer, danfoss, dart controls, doer, electrol, emerson, eurotherm, extech, fenner, fincor, gaston county, general electric, graham, kb electronics, klockner-moeller, ktk ltd, leesona, lenze, louis allis, magnetek, meltex, minarik, morse, muller, P & H, parametrics, polyspede, powertron, punos elektri, randtronics, robicon, sabina, satronics, seco, siemens, southcon, ssd, sterling, electric, stock equipment co, stromag, U. S. Motors, westinghouse, woods, etc.